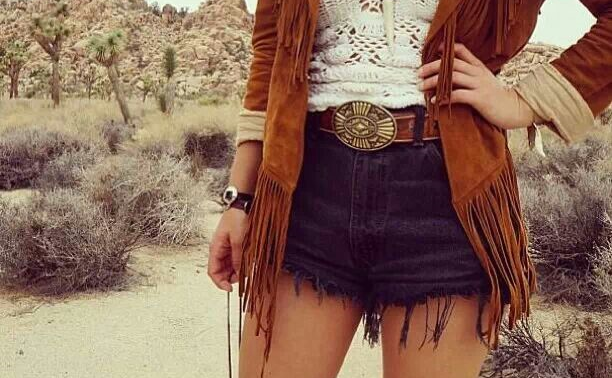 Hurray! De komende dagen zal het kwik in de thermometer stijgen en dan is het – voor mij dan toch 🙂 – véél te warm om nog die dikke winterjas te dragen. In de lente geef ik de voorkeur aan een casual jeans jasje, een dunnere mantel of een blazer.
Vlak voor de Fashion Week in Parijs van start ging, werd de bekende fashion blogster Chiara Ferragni (The Blonde Salad) gespot in een fringed jacket van het Italiaanse merk Bazar Deluxe.
Een fringed jacket is -letterlijk vertaald- een jasje met franjes. Franjes zullen dit jaar niet alleen op jasjes te zien zijn, maar ook op schoenen, gilets en zelfs op broeken! Vind je een kledingstuk met franjes way too much? Kies dan voor een accessoire met franjes, zoals een handtas, een armbandje of een sjaal.
Ik vind zo'n fringed jasje prachtig wanneer de combinatie met andere kledingstukken goed zit. Hieronder enkele looks van hoe je een fringed jacket casual of classy kunt combineren met een jeansbroek, een sexy shortje, een jurk of een rokje.
How to wear a fringed jacket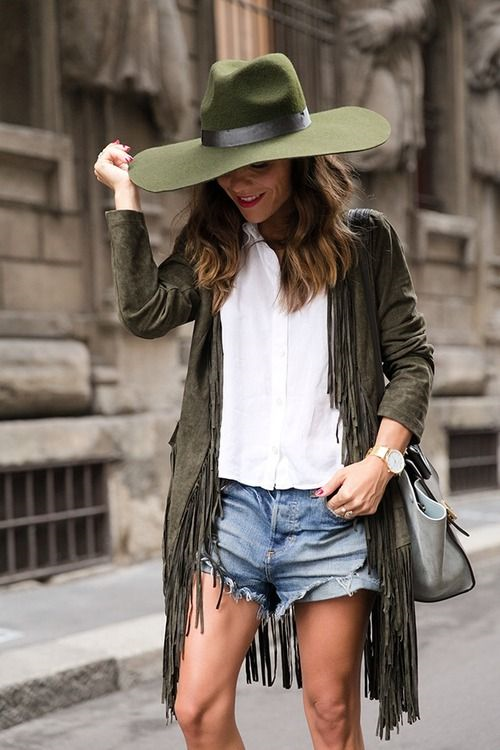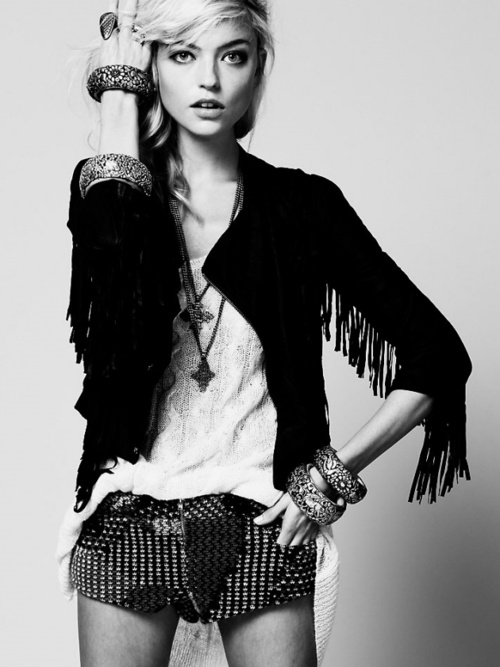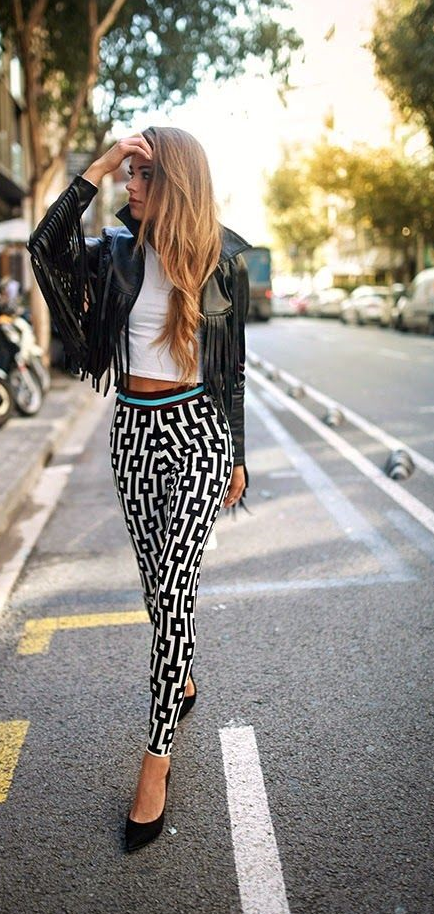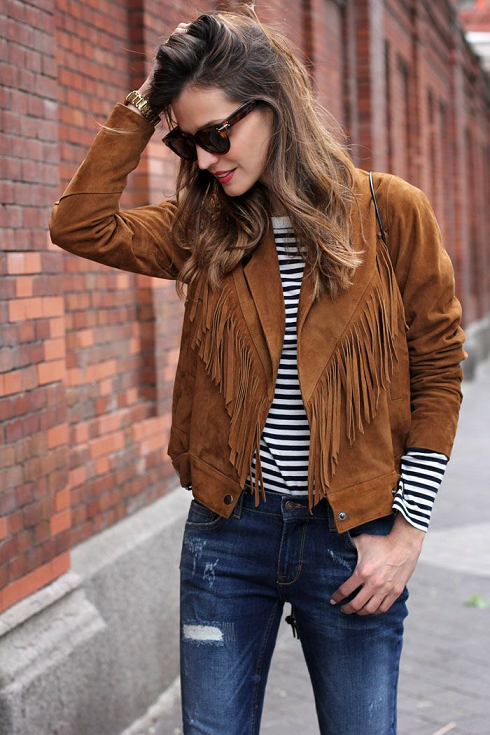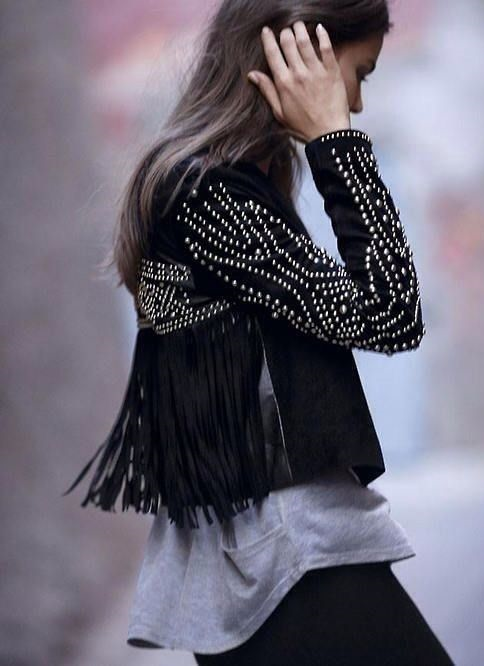 Ben je dol op fringe?
Shop dan jouw fringed jacket bij ASOS, De Bijenkorf, Zara of Bershka